| Distance | Average Speed | Max Speed |
| --- | --- | --- |
| 42.2 km | 12.4 km/h | 25.4 km/h |
The day started early when I was woken at 0400 by strange noises coming from the veranda.  I tried to solve this problem by hiding inside my sleeping bag, but when this didn't work I was forced to get up and investigate. It seemed unlikely that it was a wild animal as the dogs would have been going wild and indeed it turned out to be the very un-wild form Max who had managed to get off his chain!  In my bleary state I couldn't work out how and just put him in another kennel, but in the cold light of day I discovered that the coupling on the end of the chain had somehow come unscrewed.
During his freedom he had found the feeding bucket containing two scoops of dried food ready for the morning.  How much he ate and how much fell through the gaps in the floor is not clear. In addition, the scoop was nowhere to be seen.  When Timo arrived at about 0930 with his tractor and snow plough he immediately located it in Max's kennel!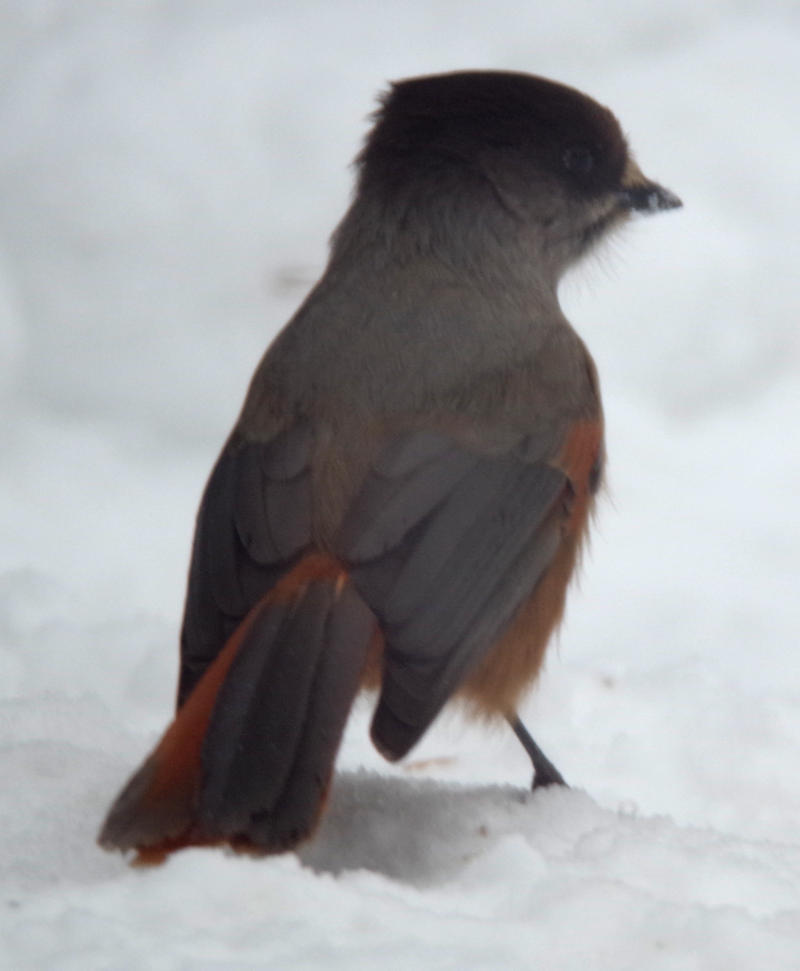 Left at about 1045 and headed across lake to Hämeenvaara then up Tilsa road and around Romevaara before arriving at Tilsa for lunch. Many trees have been cut on Romevaara since I was last there (at least four years ago) and there are now some excellent views from the top.
After lunch went up Tilsa road and left at power lines along track next to canyon. Joined Koivuvaara road and then turned N across top of hill to Kortesuo swamps. Headed E and crossed Lohilampi which was not looking quite as open as I remember. Perhaps it is starting to silt up a bit.
Back along Koivuvaara road and then via normal tracks to farm.