| Distance | Average Speed | Max Speed |
| --- | --- | --- |
| 65.2 km | 13.9 km/h | 29.4 km/h |
Slept in a little later and managed to get away from Saija by 1030. Headed N to Kylmaluomajarvi. Met Saija guide from yesterday at snowmobile trail  junction at W end of lake. Followed trail as far E as the edge of the map before returning to kota for lunch. Direct route from trail to kota not open down steep slope so had to continue to adjacent laavu and then back along lake.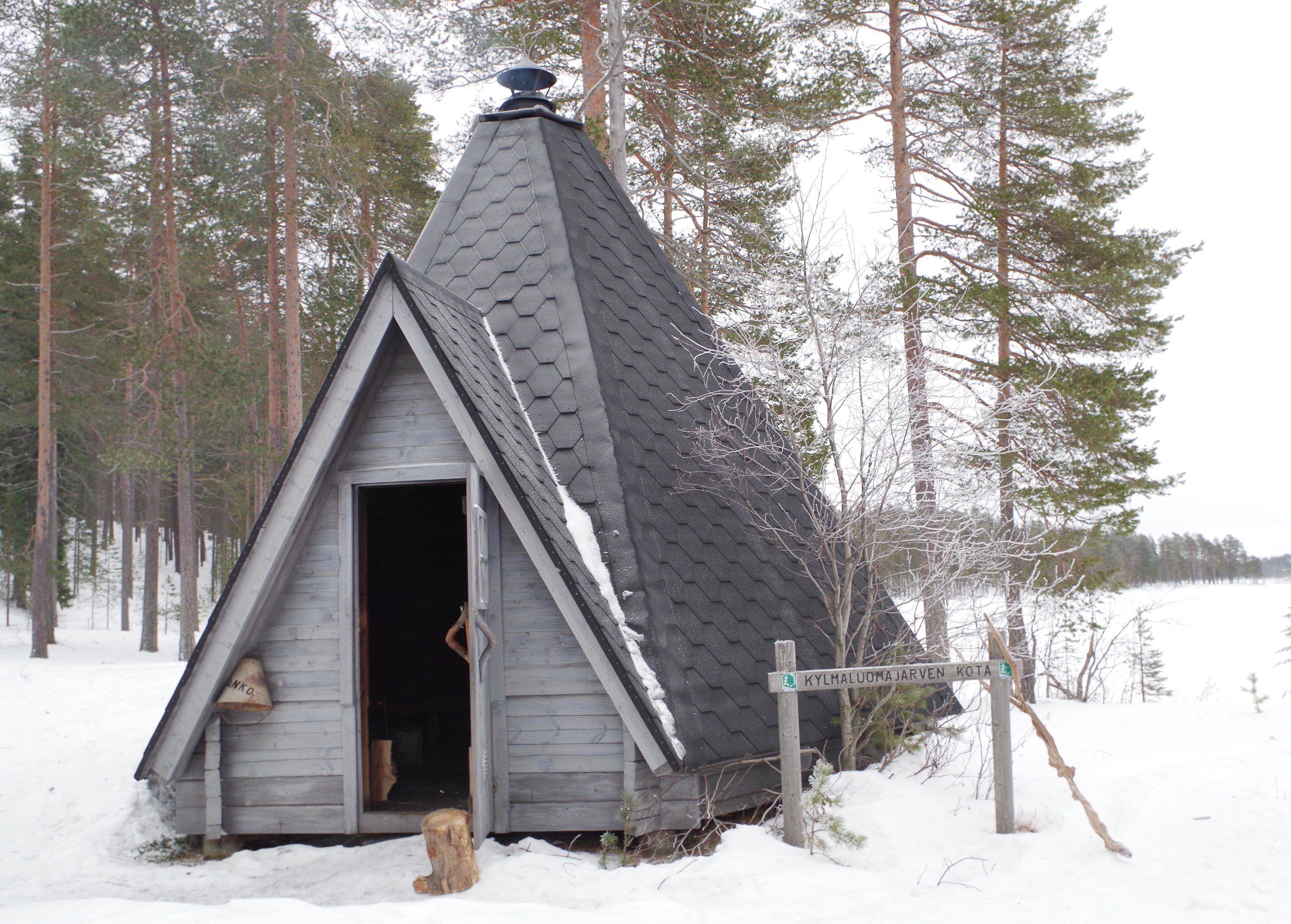 The kota was a delightful as always, it being one of those with a chimney suspended over the fire for you to bash your head on (as I did, just as every previous visit). Unfortunately the wood supply seemed to consist almost entirely of tree trunks.
After lunch drove length of lake and then followed snow mobile trail all the way back to Jänisvaara. Last few km along power lines and then through  little used forest track to Jänisvaara road. Light almost gone by the time I reached the hut.
Whilst feeding dogs, five snowmobiles appeared on road. They stopped and the drivers started shining torches in my direction. Phoned guides and was told that they were probably police on a training exercise. Apparently one of the guides met a group of 20 of them yesterday. May have heard something which sounded like a police radio, so this theory has merit.
Weather today a little warmer at around -7°C. Some light snow towards the end.