| Distance | Average Speed | Max Speed |
| --- | --- | --- |
| 61.8 km | 14.1 km/h | 31.0 km/h |
A very long run from Jänisvaara to Saija partly due to wrong turnings.
Weather excellent with clear skies and trees very picturesque with frost on them.
Started OK on snowmobile trail and followed ski track S from power lines towards Hella and then on to army road.  Got confused by trail near bottom of army road and turned back N.  Eventually, after another couple of wrong turnings ended up at road crossing where trail runs beside road and eventually to Harjajärvi kota for a late lunch.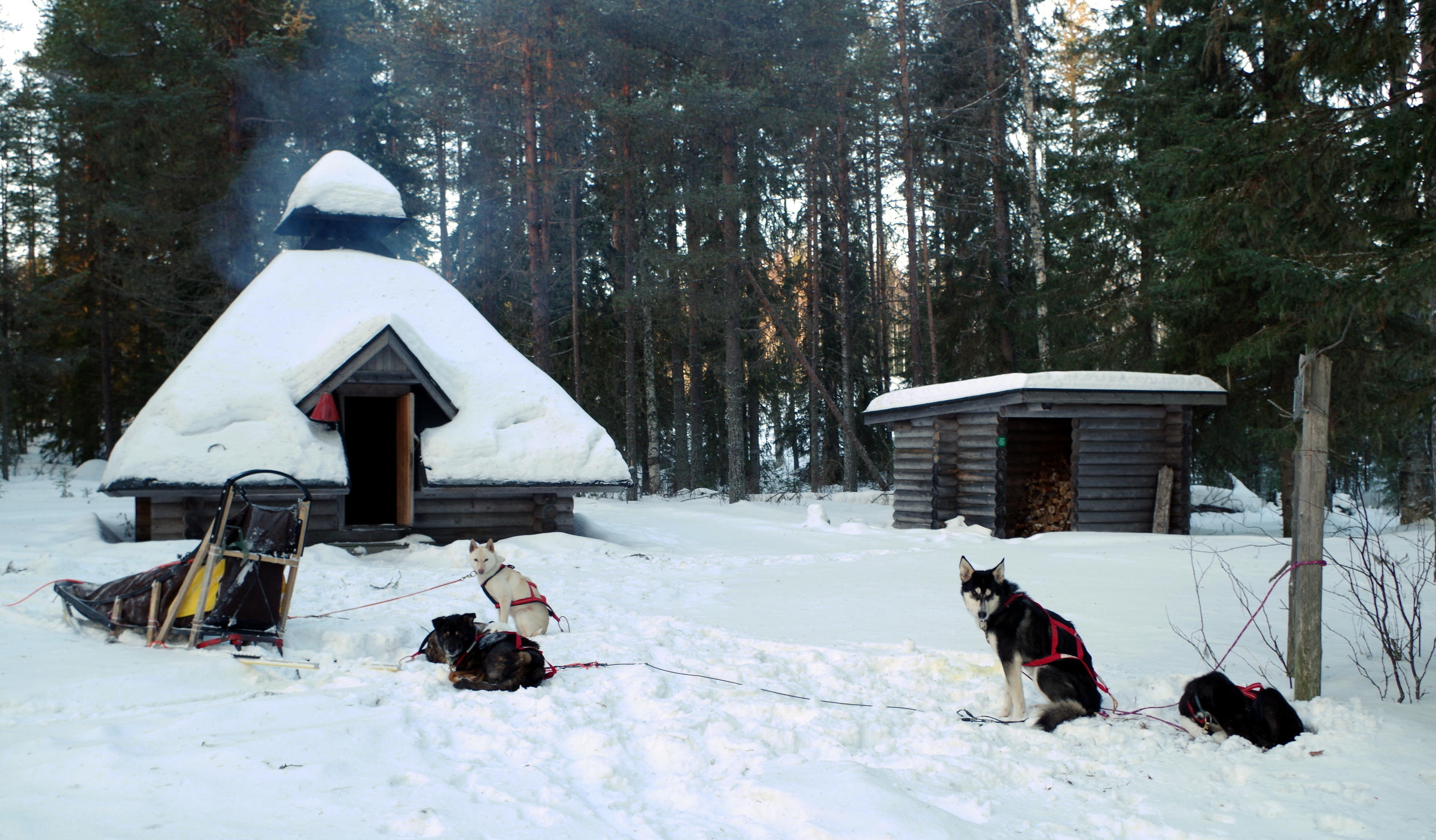 Decided to proceed to Saija by shortest route and fortunately met two Saija guides.  Headed back across road and then E towards top of lake.  Trail seemed much more open and couldn't find the power lines I used to follow.  Fortunately trail of Saija dogs was clear and my dogs found their way.
Subsequently discovered that power lines have been buried and forest was opened up at the same time!
Weather was generally good and skies clear, but as a result much colder. Temperature on lakes dropped to about -20°C towards end of day.