The first day of our short break in Baumber, Lincolnshire and we started with a trip to the local town of Horncastle.
Sadly, many shops in Horncastle are closed on Mondays, but we managed to sample a number of charity shops. One had a nice selection of copies of Railway Modeller, mostly from the 1990s, so I bought a couple for 50p each.
We then wandered into a junk shop in the old Coop building. The first room was as one might expect, but as we wandered further in it became weirder and weirder. There was room after room spread across multiple buildings and two stories plus a large open yard. Everywhere was piled high with what can only be described as rubbish!
Only the photos below can really do justice to what we found, but examples included; rooms so piled high with chairs that it was physically impossible to get in, huge piles of dirty clothes only fit to be burned and pictures piled so high that moving one would cause a dangerous collapse.
The courtyard was amazing. A sort of scrap yard but for crockery, As it was all open, many of the items were filling with green rain water!
In one room was a huge pile of dozens (probably over 100 bed warming pans). It is worth noting that these weren't the only such items with perhaps a dozen others in equally poor condition to be found in other rooms.
Eventually, by an amazing stroke of luck I spotted some ancient model railway magazines dating back to around the time of my birth. This was particularly lucky as there weren't very many magazines.
Having by then got the hang of how the place was arranged, Sophia and I started digging. We removed; a box of collectable model cars, part of a blood pressure monitor, a photograph of a football team (glass broken), a large box of newspapers from the 1990s and a clock to reveal a box with more railway and model railway magazines from the 1960s.
Sadly, I couldn't find one for the month I was born, but I bought two from the relevant year. A 25p each they were certainly a bargain!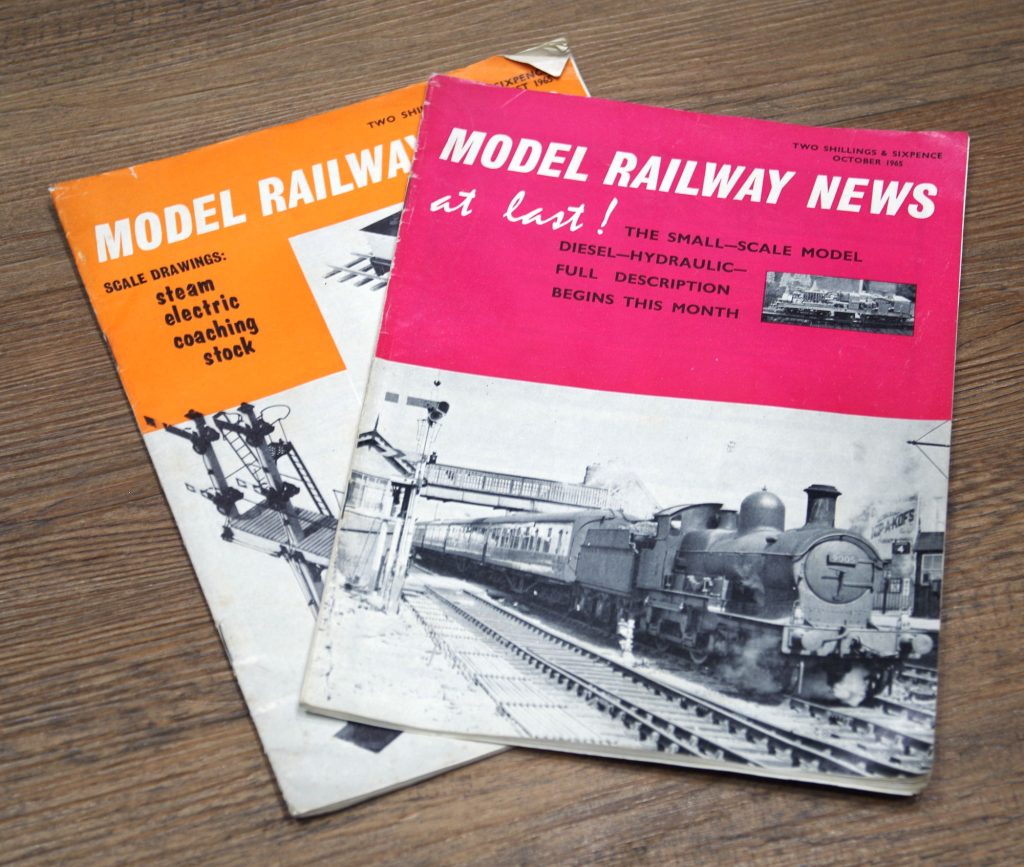 So, what are we to make of this "shop"? Clearly, the contents come from house clearances (although perhaps not all the warming pans) but without some sort of organisation and throwing away enough junk to reveal the stuff worth selling it is clearly not an efficient business. To my mind it has all the aura of a business with an elderly owner no longer able to manage it but unwilling to pass it on to someone who can.
After lunch at a rather pleasant cafe we drove over to the village of Somersby to see Tennyson's birthplace (sadly not open to the public) and the church where his father was he vicar.
We then had a quick look round the adjoining village of Tetford and a modest walk.